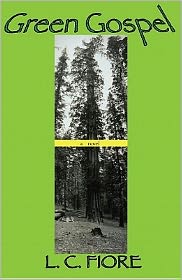 Fleeing the FBI, eco-terrorist Edie Aberdeen escapes to the small, rural town of Arcadia, Florida. She hopes to reinvent herself and forget her criminal past. But when she falls in with a mega-church whose pastor preaches a fiery brand of environmental fundamentalism, she must choose between abdication and one final, radical act to save the church from financial ruin.
Several unforgettable characters narrate this vivid debut novel that examines the roots of fundamentalism, the powerful sway of community, and cuts to the heart of the question of whether or not people change. (Read an excerpt here.)
Green Gospel is available wherever books are sold, including your local bookstore and Amazon.com.